Laser engraving or Stickers
Let your cue (shaft) laser engraving when purchasing a new cue
Enter the options which we may name engraving. Of course you can wait in the shop.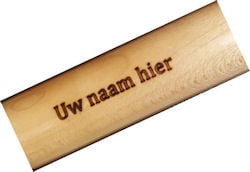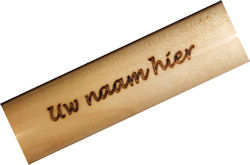 Block Letter Swash


Looking for a fun way to give your foosball table, your keuenkoffer, cue or another piece of furniture a personal touch? Order a promotional sticker or piece of furniture. Own text, logo or image sticker, it is possible! Determine your text (price based on the number of letters and font), choose a font, select one of the following available colors and your text sticker
is made.

For customization, graphics or logos, mail info@vandenbroekbiljarts.nl or call 020-6738470 and we will do the rest! Previously, we then of course inform you about the price and optionally show an example!
fonts