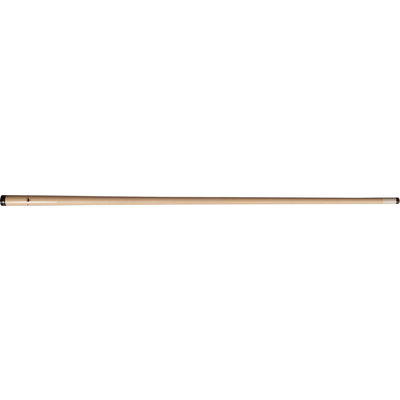 Buffalo Dominator pool shaft S2 13.0 mm
This shaft is characterized by extreme accuracy and power. The Mezz Hybrid Carbon Core (HCC) technology generates an increased energy transfer to the cue and precise control
Buffalo Dominator pool shaft S2 13.0 mm
Article code: 5885114
Delivery time:
1-4 workdays
This shaft is characterized by extreme accuracy and power. The Mezz Hybrid Carbon Core (HCC) technology generates an increased energy transfer to the cue and precise control
More info
The specialist in pool, caram and snookerbiljards
Gratis verzending vanaf €125,-
Kom langs in onze fysieke winkel. In Almere
Wij scoren een

9,2

uit

756

beoordelingen
Brand: BUFFALO
Article code: 5885114
Availability: In stock
Delivery time:

1-4 workdays
Shaft pool Buffalo Dominator S2 13.0mm
This Buffalo pool top has a special closure, namely Quick Release (QR).
Specially in the range as replacement top for the Buffalo Dominator II series (5603.061-.064).
QR means that the top end goes up and down faster. Something pool players certainly love. The top end fits all brand cues with a similar closure!
Specifications
Length 73.0 cm
Thickness 13.0mm
Quick Release (QR) closure
Maple wood
Suitable for Dominator II cues