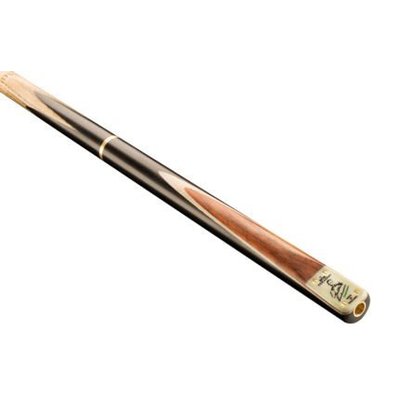 Snooker cue Peradon Newburry 3/4 - copy
Walter Lindrum Champion 3/4 Jointed Cue (1368) One of the best playing players, Walter Lindrum, played with a Peradon signal and in his appreciation for their help he wrote a contract letter, maintained by Peradon, giving them the indefinite, only right g
Snooker cue Peradon Newburry 3/4 - copy
Article code: Walter 3/4
Walter Lindrum Champion 3/4 Jointed Cue (1368) One of the best playing players, Walter Lindrum, played with a Peradon signal and in his appreciation for their help he wrote a contract letter, maintained by Peradon, giving them the indefinite, only right g
More info
The specialist in pool, caram and snookerbiljards
Gratis verzending vanaf €125,-
Kom langs in onze fysieke winkel. In Almere
Wij scoren een

9,2

uit

756

beoordelingen
Brand: Peradon
Article code: Walter 3/4
Availability: In stock
Delivery time:

7-14 days
Walter Lindrum Champion 3/4 Jointed Cue (1368)
One of the best playing players, Walter Lindrum, played with a Peradon signal and in his appreciation for their help he wrote a contract letter, maintained by Peradon, which gave them the indefinite, only right to produce clues with his name. The original Walter Lindrum champion is nurtured by guideline collectors and has now been reintroduced into the Peradon range with the added benefit of a number of modern touches, such as the fast-acting joint and butt-end joint. This is a full-size, 58-inch, 3/4-coupled cue made by Peradon in England of the highest class, kiln-dried, North American Ash and exotic ebony.
Manufacture and specifications
The shaft has been carefully selected for strength and straightness before the best, real ebony tip wood has been split by hand to the cue and the cue has been formed to produce the distinctive four round dot pattern of a hand-split cue.

The decorative Bubinga front and the Sycamore veneer are then split by hand onto the ebony butt. In order to reduce the stresses to the wood, the guideline is then formed over time until the final conical shape is reached, after which the numerous sanding and finishing processes are carried out to obtain a 'smooth' finish. The cue ash is then stamped in the traditional way with the cue weight to the nearest 1/2 oz.
To prevent joint problems, the two parts of the 'quick acting' connection are each accurately rotated from a single piece of solid brass and mounted exactly 12 "from the end of the rod to give the shaft length of 46".
The butt is finished with a Peradon Walter Lindrum Champion nameplate and 'quick action' butt end joint to accept the optional extensions on the 'related products' section of this page.

This cue has a solid copper ring and an Elkmaster point of 9 ½ to 10 mm.
| | |
| --- | --- |
| Cue Length | 58 "(147.5 cm) in full size |
| Shaft length | 46 "(117cm) |
| Butt Length | 12 "(30.5 cm) - plus 1" (2.5 cm) for the excellent male connection |
| Tip | 9 ½ to 10 mm Elkmaster |
| shaft | Selected oven dried North American Ash * |
| target | Hand split real ebony |
| Butt decoration | Large Bubinga front glass with plane veneer |
| joint | Solid brass, 'Quick Action' 12 "from end |
| Butt End joint | Yes, fast action. |
| Weight | Medium 16 ½oz to 17 ½oz or heavy 17 ½oz to 19oz |