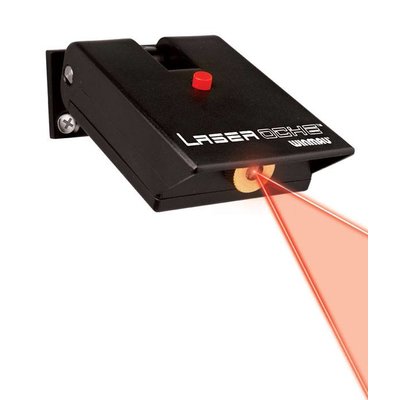 Dart laser oche Winmau
* Laser throwing line for darts * No stripes or mat on the floor * Easy to attach * Requires 2 AA batteries
Dart laser oche Winmau
Article code: 8035301
Delivery time:
1-5 workdays
* Laser throwing line for darts * No stripes or mat on the floor * Easy to attach * Requires 2 AA batteries
More info
Brand: Winmau
Article code: 8035301
Availability: In stock
Delivery time:

1-5 workdays
The Winmau Laser Oche has a Hi-tech laser beam that displays a nice tight throw line on your floor, so you no longer have to damage your expensive floor with stickers, markers or holes.
The Winmau Laser Oche has an easily adjustable line spacing. Due to its compact design, the Laser Oche is easy to attach to the wall, dart cabinet or surround ring.
So if you don't want to drill holes in your floor and don't want to stick a spacer sticker on the floor, this is the ideal invention, because when you're done playing darts, you switch off the device and you have a floor without marker stripes, holes or adhesive tape.
Specifications
Laser throwing line for darts
No stripes or mat on the floor
Easy to fix
Operates on 2 AA batteries