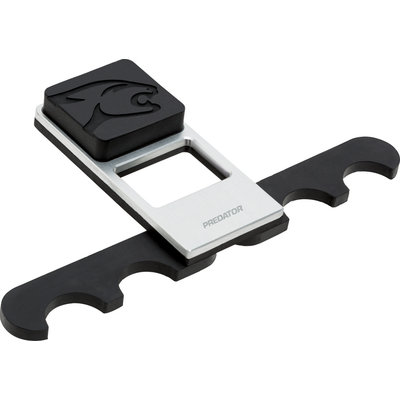 Portable inspection rack Predator
for 4 cues. Simply placed against the table
Portable inspection rack Predator
Article code: 45.225.00.2
Delivery time:
5-9 workdays
for 4 cues. Simply placed against the table
More info
Brand: Predator
Article code: 45.225.00.2
Availability: In stock
Delivery time:

5-9 workdays
When you play your best, you need to keep your equipment ready and in exceptional condition. The Predator FCH (Fold Cue Holder) provides a safe resting place for your cues so you can focus on your game.
Solid brushed aluminum frame
Fold Away Design
Soft-touch cue rest
Molded Zipper
Weight: 0.45 lb
Dimensions unfolded: 7.6" x 4" x .9"
Case Dimensions: 4.9" x 2.75" x 1.3"