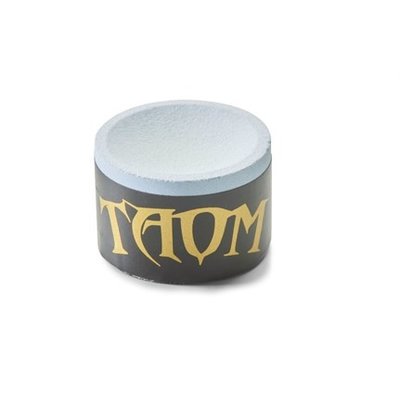 Taom billiards chalk
Taom Cue Tip Chalk is the new revolution in the chalk industry. No misconduct, no kicks or bad contacts, the spider understands more than anyone. Do not mess the balls. Goes almost twice as long as all the others and the price is not too high. Handmade in
Taom billiards chalk
Article code: 212055
Delivery time:
1-4 workdays
Taom Cue Tip Chalk is the new revolution in the chalk industry. No misconduct, no kicks or bad contacts, the spider understands more than anyone. Do not mess the balls. Goes almost twice as long as all the others and the price is not too high. Handmade in
More info
The specialist in pool, caram and snookerbiljards
Gratis verzending vanaf €125,-
Kom langs in onze fysieke winkel. In Almere
Wij scoren een

9,2

uit

756

beoordelingen
Article code: 212055
Availability: In stock
Delivery time:

1-4 workdays
Taom Chalk
Since the introduction this handmade chalk from Finland has made a decent name for itself with many professional players who say that with this chalk they now enjoy a 'kick-free' snooker without bad contacts. The composition of the chalk also reduces chalk dust so that it does not mark the balls or the cloth and even reduces chalk dust on the player's hands. 
Blue v2 212055
Green v2 212050
Green soft 212045
blue pyro 212040